Are you looking to transform your WordPress site into a fully functional membership site? Choosing the right membership plugin is crucial to creating a better platform.
A membership plugin is designed to help you create memberships and then give these members access to exclusive content.
How does this boost your bottom line?
A membership plugin allows you to:
Create email lists, so you can easily send your customers coupons or updates
Share free content to create a loyal following
Charge for access to members-only content
In this post, we share 14 of the best WordPress membership plugins to get your site up and running in 2019.
Disclosure: Passive Income Streaming™ earns a commission when you go ahead and make a purchase through referral links in this review. Thanks for your tremendous support.

How to Choose a WordPress Membership Plugin for Your Site
With all of the membership plugins out there, how do you choose the right one for you?
There are 3 key areas to consider: ease of use, compatibility, and design and features. Let's talk about each of those areas a little bit.
Ease of Use
When it comes to membership plugins, you have two options:
Purchase a Lightweight Plugin
It comes with all of the essential features, but what if there's another feature you need later on? Just install the add-ons as needed.
Purchase a Full-Featured Plugin
Your interface may be crowded, but you'll have plenty of features at your fingertips.
Compatibility
It's easy to take a WordPress membership plugin for a compatibility test drive. Simply test it on your local WordPress install.
If it's compatible with your WordPress theme and plugins, you can install the plugin on the production site.
Design and Features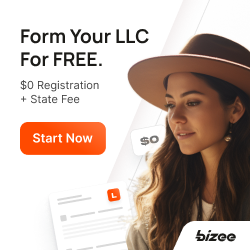 Do your customers want to check out using PayPal or Authorize.net? Perhaps you'd like to streamline your checkout process by offering multiple payment gateways?
What do you want your pricing page to look like?
Are you interested in supplying your members with drip content?
Buy me a coffee
Once you know the answers to questions like these, you're set to decide which membership plugin has the right features and design for you.
Several top-notch WordPress membership plugins have been engineered with WordPress in mind. Here are a few of our favorites…
MemberPress is a WordPress-created plugin that calls itself the "all-in-one membership plugin for WordPress." The most popular version (the Plus version) goes for $249 per year at regular price.
Features:
Integrates with Constant Contact, Mailchimp, AWeber, GetResponse, etc.
Includes content dripping and contact access expiration
Simple payment gateway integration
Customizable checkout
With MemberPress, you can create an unlimited amount of memberships (and customize all of them, including prices members pay, who can become a member, and how long a member's trial period will last).
Then, you can place your members into groups, control their upgrade paths, and create dynamic pricing pages. It's easy to send reminder emails to your members as well – for instance, this feature makes it simple to advertise holiday promos or flash sales.
This plugin also gives you control over your coupons. You have the power to control expiry dates, select a discount percentage or fixed amount, dictate which products they apply to, or change the coupon code (normally automatically generated) to a code of your own creation.
MemberPress handles payments automatically, as long as you have one payment method setup and one product created. The plugin also has built-in support for payment gateways like PayPal, Stripe, and Authorize.net.
WooCommerce Memberships starts at $149 for a single site.
Before you can download the membership plugin, you'll need to download the free WooCommerce plugin. Plus, if your membership site is going to accept recurring payments, you'll also need the WooCommerce Subscriptions plugin.
Features:
Integrates with Constant Contact
Invite-Only members area
Content dripping
Free shipping for members
Easy communication with members
In WooCommerce Memberships, you can create a purchasing club, which means members have to sign up to be in the club before they can make a purchase. You can even make them sign up to get access to purchase exclusive items!
You'll be able to use the email addresses you've collected by growing your membership site to email notices to your members about loyalty discounts or holiday sales.
The WooCommerce membership plugin also allows for you to gift a membership alongside the sale of one of your products.
It may also be reassuring to know if you're not satisfied, the WooCommerce membership plugin offers a 30-day money back guarantee.
The most popular version of Restrict Content Pro is the professional version, which sells for $249 per year.
Features:
Different membership levels
Customer dashboard, so members can view and manage account details
Content dripping
Unlimited subscription packages
Membership emails
Can offer discounts on subscriptions
If you feel less confident about setting up your membership plugin, Restrict Content Pro could help: the plugin offers notes to guide you through the setup pages.
This plugin also comes chock full of features to regulate content access, and the developers are constantly adding new features.
Restrict Content Pro offers plenty of options for payment integration, including Stripe, Braintree, 2Checkout, Authorize.net, PayPal, and PayPal Standard and Express. The plugin can also handle multiple payment options at once.
To "try before you buy," check out Restrict Contents Pro's live demonstration site.
The major perk involved in using Paid Memberships Pro is that it's FREE.
Features:
Integrates with Constant Contact
Drip content
Pay per post/view
Compatible with: PayPal, PayPal Pro/Express, 2CheckOut, Stripe
Offers coupons and discount codes
Can set up e-learning or courses
Allows for acceptance of recurring payment
Members-only product discounts
Private social communities based on specific interests
Extras included for a fee:
Support, premium content, members-only forums, donations forms, email confirmation, recurring payment email reminders, sitewide sales, and WooCommerce integration.
Otherwise, all of the usual features of a membership plugin are included.
S2Member's 'Framework' version is available for FREE. The Pro version can be purchased for $89.
Features: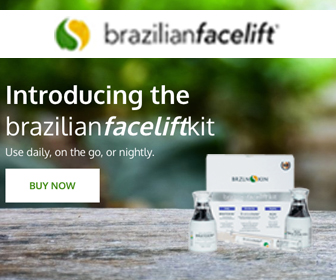 Easy-to-accept recurring payments
Includes PayPal integration in Framework version
Stripe, ClickBank, PayPal Pro, and Authorize.net integrations are available in Pro
Coupon codes and coupon code tracking
Gift certificate codes
Customizable pro-form templates
S2Member is one of the most comprehensive membership plugins.
Due to the interface's many features, learning to navigate S2Member can take some time.
Also, the membership plugin uses shortcode almost exclusively, so complex integrations can be made with ease.
aMember Pro sells for $149.36.
Features:
Unlimited membership levels
Full-featured membership management
Translated into 6 languages
Longstanding plugin (over 17 years)
aMember was built in PHP but allows for integration into WordPress. Therefore, one of the downsides of using aMember as your membership plugin is that you may experience compatibility issues with other WordPress plugins.
If that's not a huge concern, one of aMember Pro's most attractive features is that it boasts over 200 payment options (including PayPal, Stripe, and Authorize.net).
You can get started with MemberMouse for $19.95/month for up to 1,000 members. Looking for more? Get more features and 50K members for $99/month or a few more features and double the members for $299/month.
Features:
Shortcode library
Easy to configure checkout
Time-release/drip content
Single-click upsells
Automatic downsells
Split-testing
Prorated upgrades
With MemberMouse you can create membership levels and bundles, making it easy for existing members to purchase one-off items. You can also create trial offers and coupons, as well as integrate MemberMouse with the best payment gateways and email marketing providers to maximize your results.
There are 3 plans for OptimizePress: Core for up to 3 sites @ $97; Publisher for up to 10 sites @ $197; and Pro for up to 30 sites @ $297. All prices are one-time.
Features:
Build unlimited pages
Integrate with Stripe or PayPal
Email marketing service integrations
OptimizePress isn't technically a membership site plugin—it's for building landing pages and creating funnels. If you want everything controlled by a single tool, this is worth a look. If you're looking for something lightweight to just plugin to manage your membership site, you'll probably want to stick with another plugin.
This plugin has 2 price points: the regular plugin is $49, but if you want to be able to resell the plugin to end users, you can pay $399.
Features:
Unlimited free & paid membership levels
Drip content
User-friendly interface
Integrates with 10 email marketing platforms and 7 social networks
Ultimate Membership Pro is scalable and extensible, making it a great option if you're not yet sure how your content will grow.
A single site license is $197; multi-site is $297.
Features:
Protect content and set pricing with just a couple of steps
Offers tons of integrations with email marketing providers, payment gateways, and other productivity tools
Easily drip content
Developer tools like REST API & WP template tags
Membership statistics at a glance
Unlimited membership levels and flexible membership options
WishList Member has a lot to it and comes with tutorials, videos, documentation, and guides that will help you get the most out of it.
The WP-Members plugin is free, but you'll need to get the paid extension ($39) to really get anything out of it.
Features:
Requires no modifications to your existing WordPress theme
Create custom registration and profile fields
Create post excerpt teaser content automatically
Create powerful customizations with 120+ action and filter hooks
With the paid extension you'll also get access to integrations with other popular plugins like WooCommerce, BuddyPress, and Easy Digital Downloads.
This plugin has 2 price points: the regular plugin is $25, but if you want to be able to resell the plugin to end users, you can pay $94.
Features:
Unlimited membership levels
Category filters, data sorting, and internal advanced search
Google Analytics integration
Hide contents while keeping posts indexed and searchable
Restrict comments, menu items, and widgets
PrivateContent also has several add-ons available that extend the usefulness of the plugin.
ARMember is $39.
Features:
Create free and trial memberships
Ability to upgrade, cancel, renew, or downgrade memberships
Social login
Badges and achievements
Drip/scheduled content
ARMember also comes with a built-in page builder that lets you create custom forms and signup pages.
MagicMembers is priced as a one-time cost based on the number of sites you're using it on: single site @ $97; 3 sites @ $197; and unlimited sites @ $207.
Features:
Tons of payment gateway and email autoresponder integrations
Flexible membership options
Drip/schedule content delivery
Controlled and partial content display
Pay-per-view and pay-per-post access
Forum integrations
The list of features for MagicMembers is long and its one-time fee pricing structure makes it well worth checking out.
Which WordPress Membership Plugin Is Best For You?
We're big fans of MemberPress and we've found that it's the best membership plugin you can have for your WordPress site. It has all the features you need, as well as excellent documentation and support. MemberPress is also the most comprehensive WordPress membership plugin.
Looking for something simple and flexible that will get the job done? You can't go wrong with Restrict Content Pro. Their team has a proven track record for creating great products.
Whichever WordPress membership plugin you choose, now's the time to create your thriving web-based community.
Start generating leads for your new membership site now by joining OptinMonster today!
And, you can generate even more interest by showing off how many people are joining your membership site with TrustPulse. TrustPulse helps you leverage the power of social proof to instantly increase trust, conversions, and sales by showing live, verified customer activity in real-time on your site.
FOR ADDITIONAL RECOMMENDED TOOLS AND RESOURCES CLICK HERE.
Disclosure: Passive Income Streaming™ earns a commission when you go ahead and make a purchase through referral links in this review. Thanks for your tremendous support.