It's hard to grow business in a competitive environment. In the struggle for leadership and success, it's necessary to use modern and effective marketing tools. If your goal is to increase sales, to carry out a product promotion, or simply to attract new customers, pay attention to the opportunities of a landing page.
In digital marketing, a landing page is a page that your visitors land on after they click a link from an email, post, or ad on another page. This page is created in order to provide the user with an important minimum of information, to get them interested, and to encourage them to take a specific, singular action.
A landing page focuses on getting the visitor to take only one of the following actions: registering on the website, placing an order or making a purchase, calling the office, subscribing to the newsletter, etc. They're also an excellent tool to increase SEO traffic.
Does any website need a landing page? What design, marketing, and functional elements can effectively convert new visitors into subscribers or loyal customers? A lot of important questions jump into our minds. Let's sort them out and explore the best landing page design tips for launching effective campaigns.
Disclosure: Passive Income Streaming™ earns a commission when you go ahead and make a purchase through referral links in this review. Thanks for your tremendous support.
Why You Need a Landing Page
A landing page is not a home page of the website but a separate tool of digital marketing. The main task of the landing page is to attract as many customers as possible who might be interested in your offer, who want to learn more about the product or service and get them into your sales funnel.
In no case will a landing page replace the online store. It's a marketing tool that speeds up the purchasing process and increases conversion when promoting a particular product.
Unlike websites that can confuse visitors with a variety of options for possible actions, landing pages have only one goal: to collect contacts or convert incoming traffic into leads.
Offer a Lead Magnet in Exchange for Visitor Information
Landing pages are widely used to collect information about the target audience of a particular company. They aren't aimed at the direct sale of goods and services. Such landing pages often offer useful lead magnets like newsletters subscriptions, coupons, how-to guides, free trials, or similar in exchange for contact information.
Provide Information to Your Visitors
Landing pages also can be used to provide information. News sites, portals, and blogs may use landing pages to provide information on a single, specific topic for their users. The information is meant to show the site's authority on a subject and build trust with visitors.
Generate Buzz About a Specific Event or Offer
Landing pages can also be created to generate excitement about a specific event or offer. You'll often see a countdown timer on these pages that lead up to the time of the start or end of the event. A visitor would have to leave their contact info to receive more info about the offer.
Best Landing Page Practices
When it comes to landing pages, more is more. Businesses with over 40 landing pages generated a whopping 12 times more leads than those with 1-5 landing pages.
Buy me a coffee
Since a landing page is the first page the user sees, it should have an eye-catching design and smart copy that will draw the visitor in. Have you ever thought about what makes a landing page and marketing campaign effective and smart?
There are many useful expert practices to consider, but I have tried to collect the most important ones.
#1: Improve the Loading Speed of Your Landing Page
How much time does a visitor need to decide whether to stay on the page or leave it?
3 short seconds!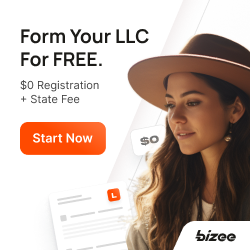 And what if they don't even see the content because the page won't even load? Most visitors will just click 'X' and leave the page. Forever.
To keep that from happening, you can:
Make sure your landing page includes a minimum amount of heavy elements and graphics.
Check the loading time and weight of the page with the help of special services.
Edit the width and height of images in the graphics editors.
Compress images before uploading to a page.
A ready-made landing page template—like the Seafood template from TemplateMonster, above—is an excellent example of a powerful, fast-loading landing page for startups, pre-order promo, events, and promotions.
You will find ready design blocks, SEO-friendly layout, Drag-n-Drop functionality, MailChimp widget and much more inside. Moreover, the professional and friendly support team is available round-the-clock in case you have any questions while setting up your landing page.
#2: Pay Attention to Clarity
A clear, readable title that reveals the nature of the content of the entire page is an essential part of an effective landing page.
Try to avoid creative, but non-descriptive wording like:
"We sell success…"
"We work for you to rest"
"Together we can touch the sky"
Headings like these don't give visitors an idea of what your company is doing and how it can be useful to them. If you make users work to find out what your offer is and why your business should matter to them, the back button will become a call to action that sends them to the next ad in their search.
For example, the Landing WordPress theme shown above lets users easily navigate and enjoy the content. Plus, the call to action button really stands out!
#3: Try a Splash of Color
Improve your landing page by learning from the best and most successful companies. Seek out landing pages that appeal to you and use them as inspiration.
Slack is a perfect and inspiring example of interactive design, beautiful heading, and subheading, hero illustrations, optimizing the call to action for sign-ups, and big footers.
As per Stewart Butterfield, instead of using the marketing and sales techniques to bring the value of their service, Slack team has managed to achieve this through "a good copywriting in the lead-form, quick-loading pages, great welcome emails, with comprehensive and accurate search, with purposeful loading screens, and thoughtfully implemented and well-functioning features of all kinds."
#4: Think Responsive
Earlier it was enough to pay attention to the design and functionality to create interesting, high-quality, and effective web pages.
Today, a fully responsive design matters a lot. A 100% responsive landing page can be correctly displayed on the screen of a computer or laptop as well as on tablets and smartphones. This is very convenient for users, as they don't have difficulty reading content on a small 4-or 5-inch display.
#5: Think About SEO-Adaptive Design
You already know that landing pages are an effective online marketing tool. In addition to being used to attract potential customers, landing pages can be used to improve SEO.
Using a clean design, minimal layout, and scroll motion slider on a landing page build with valid XHTML + CSS can help you create an SEO-adaptive design.
#6: Use Bold Backgrounds to Attract More Visitors
The Operator bots landing page is an excellent example where you can see a bold background at play. And "bold" doesn't have to mean neon.
Readability is a vital aspect affecting product performance, and it's not just about text. This means that all significant characters such as letters, numbers, icons, and images should be easily seen and recognized in the interface.
When choosing your colors for your site, be sure to keep accessibility in mind:
Select and test the fonts, icons, and images on various devices.
Different colors may inspire different emotions and inspire people to take action. It feels right, and if it feels good, they will like it.
Balancing the scales between background and text is important.
#7: Attract Attention With a Compelling Headline
The headline of your landing page can either create or destroy your landing page.
Isn't it the first thing a visitor sees when he gets to the page? Create a good first impression, and the visitor stays. Create a bad one – they'll leave. It's quite simple.
Pay attention to the headline of OptinMonster's landing page. It's clear, tells the benefit to the visitor, and inspires action.
Headlines shouldn't be ambiguous, suggestive, or full of metaphors. They should get to the point of the question and make contact with the visitor as soon as they get to the page.
#8: Control Your Visitors' Attention
People tend to pay attention to everything new and unusual. Customizing important elements in an unusual style, you will highlight them in the eyes of visitors.
Provoke the senses to attract attention with:
bright colors
large fonts
sound signals
People switch from one task to another very easily. To keep visitors from getting distracted and leaving your page, be sure to use active elements and moving parts that will keep them engaged.
#9: Offer Options on a Getting Started Landing Page
Another of our landing page design tips that converts like crazy is shown on BuildFire's landing page, above.
Visitors are asked, "How would you like to build your app?" and are given 2 options:
Let BuildFire Build It
I'll Build It Myself
People like to have options, but too many options can be overwhelming.
#10: Keep Your Landing Page Structured
The structure of your landing page matters a lot. Putting the page elements in a logical sequence will help keep visitors moving deeper into the page, toward taking the right actions.
In addition to using bright photos, you can also use arrows, pointing the human eye in the direction you want them to go.
Usually, landing pages are laid out like this: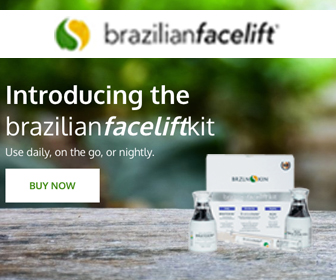 a catchy headline
a relevant or engaging picture or a photo
a contact form
features of the product or service
social proof, reviews, or case studies for the company
Codecademy's membership landing page, above, includes a bright and noticeable CTA button, photos, general information about the service, reasons why the service is beneficial for a user, and a description of each plan.
A properly structured landing page increases the conversion rate significantly. However, if you don't understand your audience, or if you're not clear about what you want visitors to do, you shouldn't hope for magic.
#11: Integrate With Social Media
In an era of the fast development of social networks, everyone can agree that having a social media presence is pretty important. And having your social media integrated with your landing pages is a great way to empower your business.
Social media integration is one of the advantages of TemplateMonster's Business – Corporate Landing Page Template, above. What exactly does it mean? Social media integration includes:
Social media buttons that let users easily "share" the landing page with their friends.
Social media follow buttons (Facebook, Twitter, Instagram, etc.).
A widget showing Facebook comments from your company's page.
#12: Keep Design Intuitive and Simple
Asana is another example of a beautifully designed landing page.
They've kept their design simple and intuitive by following these simple tips:
Focus on a broad target audience. Their landing page is clear to anyone who may have a need for Asana, whether they're familiar with the product or not.
Make navigation easy. Asana includes only the links that are necessary and they're in a logical location and format.
Don't overload the landing page with too much information, images, and buttons.
As you can see, the landing page elements of Asana are selected to encourage visitors to perform the main action, and not scare them away.
#13: Use Video
The principle of "show, don't tell" is important in promoting any product, service, or event. Sometimes this way of communication with your audience is much more effective than text or a list of features or benefits.
Are people more willing to click the "Play" button or read a paragraph of the text? What do you think?
The answer is evident. Our brain is naturally pretty lazy efficient and prefers options that take less effort to get new information.
Therefore, insert an interesting video into your landing page to represent the information more effectively.
#14: Use a FAQ Section to Answer the Most Common Questions
When you launch a new product or website, it's important to add a frequently asked questions (FAQ) section, and in most cases, the FAQ increases as the product and customer base grow.
Why is this section so important?
FAQs can increase conversions, loyalty, and trust.
This section empowers visitors to find answers to their questions and can help you overcome objections.
FAQs can clearly point out the advantages and benefits of working with your company in a way which may not be acceptable on your home page.
#15: Drive Conversions With Chatbots
Drift is a popular conversational marketing platform that offers easily customizable landing pages built around the chatbot, making sure that visitors actually engage.
A chatbot is an application that simulates the user's correspondence with a real person. Often it's a great tool to attract and retain visitors.
For example, you go to any online store, browse products, and the browser window pops up: "If you have any questions, our specialist will be happy to answer them." But if you enter your question, instead of answering, you're offered to leave a phone number so that the employee could call you.
When a client can ask a question at any time and immediately receive an exhaustive answer, loyalty increases and sales grow. If the company processes a large number of similar orders every day, the chatbot can help customers with the choice of goods and accept applications.
When using chatbots, follow the rule that your site exists for people first. If you decide that you need a chatbot on your landing page, make sure it's a good one.
Read more: Chatbot Integrations – Higher Revenue, Better Engagement!
#16: Use a Sales Notification Popup—Like TrustPulse
Sales notification popups are a great tool to boost sales and build brand trust with social proof. A well-designed pop-up can bring a lot of benefits to the landing page or website. There are different types of popup notifications.
What we're talking about with TrustPulse is a small popup on the bottom with the notification that someone has just bought the service. It isn't aggressive at all. This kind of popup shows social proof and can help potential customers make decisions about their orders.
#17: Generate More Traffic With an Email Subscription
The next landing page looks nice and simple. The title draws the visitor's attention to the conversion action – either choose a particular course or sign up for each one.
Newsletter subscriptions are an option that lets visitors receive updates from businesses via email. Any email marketing strategy starts with this tool.
This web page is a great example of a lead magnet. The company offers free classes to potential customers in exchange for their email address, telephone number, or other contact information. The lead magnet increases the value of interaction, and it's perceived by customers as a reward.
A signup form on your landing page is a great way to generate traffic to your website and boost leads.
#18: Add a Countdown Timer to Your Landing Page
Would you agree that countdown timers add urgency to action?
Take a look at the Blue Apron signup page. You have a popup window saying "Hold on! Take $60 off" and then the countdown timer starts.
The timer perfectly motivates the visitor to take action on the site by limiting the time that the special discount is available. This is called FOMO, or fear of missing out. Theoretically, this approach to closing a deal solves the problem of a potential customer thinking too long about an offer and changing their mind.
#19: Promote Readability With a Good Typography Design
Have you ever noticed that some texts are easy and comfortable to read and others take a lot of time to understand?
The readability of the text depends on the characteristics of the font, the distance between letters, paragraph size, etc. A landing page contains a lot of important information, so the font for the texts should be chosen carefully.
Some fonts can be so frustrating to read that people won't spend more than a few seconds even trying to read your offer.
No doubt, the quality of your content is very important but equally important is how you present it to the reader, what font you choose for the texts, and how you position it on the landing page.
#20: Add Logos of Well-Known Companies Which Are Enjoying Your Product/Service
Winc's landing page has an excellent design that we all should learn from. It's a very good example in terms of:
simple and clear text blocks
attractive photos
testimonials from happy customers
noticeable CTA button
But I'd like to attract your attention to a specific section: logos of well-known stores which are loyal Winc clients.
Such a section on your landing page improves credibility to the offer.
When visitors see that well-known companies trust and do business with you, it improves your credibility. Also, you can ask your customers to tell about their experience and publish the received reviews on your landing page.
Wrapping Up
A professional landing page is one of the most effective ways to quickly sell a product or service. It's a powerful platform that combines marketing and psychological techniques, which creates a strong motivation for action—buying, ordering, or any other action that is required from the user.
Check the examples of the most effective landing pages we've included here, get inspired, follow these landing page design tips, and don't forget to carry out A/B testing. That's the only correct recipe for creating killer landing pages.
Were the tips above helpful for you? Don't hesitate to leave your feedback and share your opinion in the comments section.
FOR ADDITIONAL RECOMMENDED TOOLS AND RESOURCES CLICK HERE.
Disclosure: Passive Income Streaming™ earns a commission when you go ahead and make a purchase through referral links in this review. Thanks for your tremendous support.