9 Best Survey Sites to Make Money In 2019
I've been doing online surveys for over 6 years already! I still remember it used to be my only source of extra income before I started blogging.
I didn't make a fortune from taking online surveys, but I made a good extra money by spending a little bit of time every day.
When I first started, I remember I signed up for a lot of survey sites (I did it to get as many surveys available to complete, and it worked like a charm).
The number of surveys I do depends on how much free time I have. Some months I end up making a few dollars and others hundreds (one month I got nearly $1,000).
Every year I like to publish a new list with what I consider to be the best online survey sites, and here is today's new list.
But before we start, here are some good tips that will help you if you are new into the "survey world".
[Full Disclosure: As an affiliate, we receive compensation at no extra cost to you if you purchase through these links.]
Join as many free online survey companies as you can. This is my number 1 tip. The reason why signing up for all of them is that each survey company will send you a few surveys to your inbox every month, so the more you sign up for, the more potential money you will make. Here are my three favorite ones: Swagbucks, Vindale and Earnings Station.
Never lie when signing up for online survey sites.
Make sure a free online survey is legitimate.
Surveys + Netflix. That's my favorite combo! I can spend hours watching Netflix and sometimes feels like a "wasted time", but when I do surveys while watching (surveys don't need much concentration) I am productive and it feels great!
These four tips should be your bread and butter before you start doing surveys (well, the last one is just how I do it).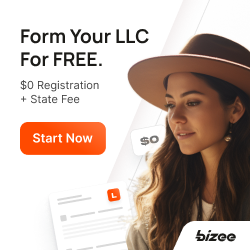 [Full Disclosure: As an affiliate, we receive compensation at no extra cost to you if you purchase through these links.]
Best 8 Free Online Survey Sites (Make $1,000+/month)
I think we are now ready to jump into the best online survey sites now.
#1) Survey Junkie (earn up to $200/month)
If you've been thinking about joining a paid survey site, Survey Junkie is an awesome place to start. The simplicity of the site makes it beginner-friendly and the points they award for signing up pays nearly $2 in itself.
What do you have to lose? Probably not much. Join the 100,000+ who are already making money with Survey Junkie.
#2) Vindale Research (I earn $150-$200/month, $2.00 signup bonus)
Vindale is new favorite online survey company. You can earn a good extra money every month just by doing a couple of these surveys a week.
They are one of the best survey companies considering the payout and time spent. The best thing is that before taking any survey you'll be able to see how much will they pay and the time to complete.
I only do the ones which pay between $2 to $20.
#3) Swagbucks (I got $50 gift cards, $100 sign up bonus )
Swagbucks helps me earning gift cards which I can use at Amazon, and it's very easy. You can also claim your points as a cash check.
They give you points for taking surveys, watching videos, using it as a search engine (just like Google), online shopping and trying new promotional products.
Buy me a coffee
Then you can redeem these points for gift cards. I already redeemed more than 10 Amazon gift cards for $50 and it feels great.
#4) EarningStation (I earn around $120-$180/month)
EarningStation reminds me to Swagbucks. The way it works is the same.
With EarningStation, you earn money by watching videos, taking surveys and shopping online. During weekends when I'm watching movies or sitting on my couch doing nothing, I usually spend some time with EarningStation.
They send you emails for surveys every now and then. You get points which can be redeemed for gift cards.
Once you signup for EarningStation, you can receive 1,000 SD (worth $10) just by signing up for 5 websites. The name of this offer is "Easy $10", make sure is the first thing you do when you register.
#5) Ebates ($10.00 sign up bonus)
Just by signing up with Ebates, you will receive a 3.0% cash back anytime you buy at Amazon.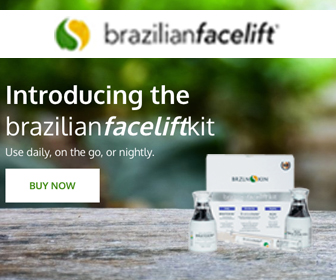 I've received over $2,000 cash back from Ebates since I started using it a couple of years ago. It just became to be my favorite cash back company.
There are other products from which you can earn up to 30% cash back on every purchase.
Plus, if you sign up using my link you will get $10 when you make a purchase over $25. You can signup now and claim your $10 months later.
#6) PineCone Research (guaranteed $3/survey)
PineCone Research has become one of my favorite survey sites. They have a minimum payment of $3 per survey, which is one of the best payouts in the market.
The best is that you don't get disqualified from surveys. Plus you can manage your time efficiently knowing that you get pay always $3 or more every time you receive a survey.
Every time I do one of PineCone's surveys, it takes no more than 15 minutes (great for when I'm commuting).
#7) Paribus (found it a few months ago and I love it)
I recommend you to sign up for free to Paribus.
Paribus gets you money back when prices drop (it actually will track the prices of the items you purchased and claim for refund on your behalf).
Last month I got over $70 money back.
[Full Disclosure: As an affiliate, we receive compensation at no extra cost to you if you purchase through these links.]
#8) OneOpinion (available in US, UK and CA)
With OneOpinion you get points every time you complete a survey. Then, this points can be traded in for rewards (I always choose the $25 virtual Visa Debit Card).
If you prefer cash, OneOpinion has now added the option of having your rewards delivered directly to your PayPal account which I think I'm gonna try next time I accumulate 25,000 points.
You must be 13+
#9) My Survey (earn up to $200/month)
My Survey is an international program available in most of the countries.
They pay you real money for completing surveys, visiting sites, trying free offers and referring friends and advertisers.
The pay via PayPal or gift cards and there is no minimum threshold.
I would add more survey sites that I like but I only wanted to share best ones so you don't need to struggle deciding. However, if you really want to know more about surveys I recommend you to check the post 100 Free Online Survey Sites To Make Money.
That's all for today! You are now ready to start making some extra money by taking paid surveys. Remember to join as many survey sites as you can! 
For additional tools and resources click here.
[Full Disclosure: As an affiliate, we receive compensation at no extra cost to you if you purchase through these links.]