Almost every day I get emails from bloggers asking if I think their blog is ready. Most of the time they are wondering if they can create a product or sell something from their blog. And I always say WOAHHH wait a minute.
– Are you getting consistent page views?
– Have you started an email list?
– Are your social media channels up to snuff?
– Is your blog/business branded?
– And most importantly, do you have foundational content?
Foundational content is awesome, interesting content that separates you from the rest. It's informative or creative, or emotional, or all of the above. When anyone reads it, they are moved to follow you, share your content, or read more from you.
This post is totally updated for 2019 to give you the best possible ways to establish your blog and increase your traffic.
[Full Disclosure: As an affiliate, we receive compensation at no extra cost to you if you purchase through these links.]
Basically, foundational content is what builds your blog. It makes people want to follow and share.
I mentioned this post the other day when I talked about my blogging mistakes. One thing I said? That a series would cover how to start a newsletter. Well, guess what? While I think starting a newsletter is a great (and necessary) way to grow your blog and make sales, the fact of the matter is, you don't have to have one to have a successful blog. You do, however need content. So if you are new to this blog or just now reading this, my advice to you is to just START. Start writing and creating. Even if you think you aren't ready. Newsflash: no one is. And you'll never know until you try.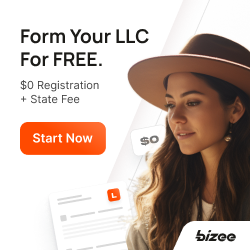 When I blogging I was certainly not intending to do this full time. But as I went on, I found how much time, effort, and enjoyment I got out of creating content. I used to think it was all about quantity when it comes to posting on your blog. Thankfully, I was wrong. Quality is truly the key.
In order to be successful with your blog you need to create great content. So, what is that exactly?
[Full Disclosure: As an affiliate, we receive compensation at no extra cost to you if you purchase through these links.]
The type of content that people crave: reminds us that we matter, gives us hope or faith in the bigger picture, explains or tells a story, shows your authenticity, pulls at our emotions, surprises us (in a good or bad way), confirms our assumptions, takes us on a journey, challenges our way of thinking, entertains us, shows us successes and/or failures, gives us a unique point of view.

As bloggers, we have the unique opportunity to post about topics that we love. But we need to do it with our audience in mind. When you start crafting your blog posts, take your audience and what they like into consideration. See what posts they tend to share more, comment on, or follow you after you post.
What if you could create a few pieces of content that would be the backbone to your blog? It would bring in continuous hits on your blog, establish you as authority, and create more opportunities? That, is what foundational content can do.  
Why should you create foundational content?
Well, it's what gets shared more than anything else. It becomes the backbone of your blog and can help establish your voice online. My blog posts that are foundational in nature have 10X the number of hits than my other posts. That's because these posts are helpful, different, and engaging.
The main goal of your foundational content should be that your blog post helps to solve a problem. When you solve a problem you become a resource and authority on a subject. Let me give you some examples:
– The Absolute Best Way to Create Squash Pasta
– 7 Insanely Cool Ways to Wear a Blanket Scarf
– How to Start a Square-space Blog From Scratch
– Photography Tips For Every Newbie Photographer
– Create Beautiful Hand-lettering with This One Simple Step
– How to Start an Etsy Shop
– Your Guide to A Healthy Lifestyle
– This Budget Trick Saved Us $500 a Month
– The Proven Method for Organizing Effectively
– The Ultimate Guide To Cleaning Your Home
– The 3 Rules to Creating the Perfect Wardrobe
– How to Pose Your Photography Clients
– 10 Ways to Effectively De-stress and Feel Good
– How to Paint Art For Your New Home or Apartment
– Step-By-Step Guide to Planning a Romantic Honeymoon in France
Every single one of these blog post titles is informative. It's going to teach the reader something they need. In addition to all of these headlines above, they all have one thing in common: they have an interesting headline.
[Full Disclosure: As an affiliate, we receive compensation at no extra cost to you if you purchase through these links.]
These headlines draw the reader in and make them want to click on your content, rather than just pass it on by.  Your blog posts should not only be informative, but they should have a title that immediately engages the reader.
Buy me a coffee
You can write great content all you want, but if your headline sucks, no one's clicking to read what you have to say. WE have to draw the reader in, give them idea of WHY they should click.

Examples of some of my not-so-good headlines:
If I Could Go Anywhere – This is pretty vague and doesn't really tell the reader what I'll be discussing (travel).
6 Degrees of Jordan Speith – Unless you know who this is, this probably makes no sense. Actually, it still doesn't make a lot of sense.
Pinterest For Your Blog – While I like this post, it's pretty vague and doesn't really show or tell how I'm going to help you with Pinterest.


Examples of some of my CLICKABLE headlines:
Why We're Moving Back to America – This is a cliff hanger, even if you don't know me, you might click that link.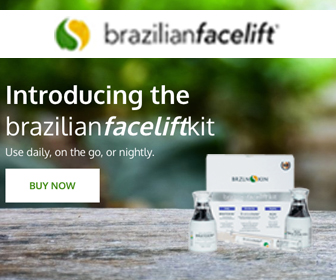 5 Inspiring Bloggers (And How They Make Money) – Explains what the post is about and tells you exactly what I'll be sharing, with examples!
10 Ways to Drive Traffic To Your Blog Right Now – This post is timely so it makes people want to click.
How Bloggers Can Reach out To Business and Bloggers + Free Media Kit Templates – this was a question I got again and again, so I expanded on it in my blog post. Plus I created a free download (don't worry, I'll be going over that later in the series!)

[Full Disclosure: As an affiliate, we receive compensation at no extra cost to you if you purchase through these links.]
Examples of super awesome CLICKABLE headlines from others:
How Often Should You Really Be Working Out – And How Hard – We all want to know the magic for what really works for staying healthy. This headline gets to the point on what the article is about.
These are the Best Kept Secrets in Europe – I want to know the secrets! Don't you?
20 Easy Healthy Meal Prep Lunch Ideas for Work – I love that this includes a number, it means you'll be getting lots of ideas.
Now that you have great content and a great headline there's just one missing piece: a clear, branded image. What I mean by that is an image that the reader can tell is yours. It's an image that uses your fonts or your pictures. (Although, you can still use stock photos, here are 8 places to find free ones.)
Creating foundational content will help you grow your blog and establish you as an authority. You have multiple pieces of content that allow people to follow along and share your posts.
The three steps to great foundational content are:
1. Informative Content 
2. An Engaging Headline
3. A Clear, Branded Image
When crafting these posts, give it your all. Create exclusive, informative content that your readers GAIN something from. Make it something they cannot find anywhere else. And, most importantly, the content you create should be something YOU care about. Something that makes YOU excited to write about. Otherwise, you won't continue doing it. And that's the whole point right?
When you create foundational content you can build on this content to then turn these posts to help you gain followers and newsletter subscribers.
Now on to the nitty gritty, the how-to of it all. The blog process can be a daunting one. So store your ideas. I use Evernote to capture and organize everything. Best part? Evernote is FREE! However you decide to organize make sure it's simple. That's the best way to make sure you'll actually do something.
Before I get into the SEO, images, everything else. I just WRITE. I use my blog to do that. Then I go back and edit, and add in detail.
While valuable foundational content is necessary, we also need growth through social media and shares. We all want likes, shares, and even comments.
Thank you for sharing this post.
For additional tools and resources click here.
[Full Disclosure: As an affiliate, we receive compensation at no extra cost to you if you purchase through these links.]