As any savvy digital marketer will tell you, Facebook advertising is a great tool to grow your audience and conversion rates.
First off, there are over 2.38 billion monthly active users on Facebook, and of that number, 1.56 billion use Facebook daily.
So, how can you best engage and grow your customer base through Facebook ads, all while not breaking the bank?
In this article, we will discuss what Facebook ads are, why they are important to your sales funnels, and seven ways to lower the cost of your Facebook ads.
Disclosure: Some of the links below are affiliate links, which means that if you choose to make a purchase, Passive Income Streaming™ will earn a commission. This commission comes at no additional cost to you. We'd like to thank you for your support.
What Are Facebook Ads? 
A Facebook ad is a paid social post that businesses create to market a product and/or their services.
Facebook offers various types of ads to engage specific audience members.
These types include ads with photos, ads with videos, slideshow ads, carousel ads, collection ads, and instant experience ads. Each offers a unique way to engage your target audience and expand your reach.
These ads can appear on desktop as well as mobile. They can appear directly within a person's Facebook newsfeed or on the right-hand side of their newsfeed. They can also appear in Instagram (owned by Facebook) and on select apps through their audience network.
How Much Do Facebook Ads Cost? 
The short answer? It depends.
There are various factors that play a role in how much a single ad costs. These include your ad objective, your target audience and industry, quality of the ad, and how much you are willing to budget for the ad (bidding strategy).
Facebook determines which ads to show to Facebook users through an ad auction.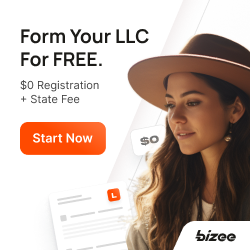 Facebook charges you either based on your campaign budget or your ad set budget. Facebook will use the budget and spend it based on the time frame you set for your campaign.
Your budget is the amount you want to spend on the campaign or ad set, and Facebook will never charge you more than the amount you set. What you spend within that budget is the cost of the ad.
Because of this, you are in control of how much you spend on your campaign.
There are two types of budgets you can create with Facebook ads — daily budgets and lifetime budgets.
If you set a lifetime budget on a campaign level, you'll be charged no more than the amount in the given time period your ads are set to run.
Conversely, if you create a daily budget on an ad set level, you have more control over how much you're spending daily on each audience.
Buy me a coffee
According to Hootsuite, the average cost per click (CPC) in 2016 Q3 was 27.40 cents and the cost per 1000 impressions (CPM) was $7.19. That being said, much of those stats are skewed due to large brands running "brand awareness" ads. If you are running ads to a sales funnel with the intention of collecting a lead or making a sale, expect costs per click to be between one and two dollars and cost per 1000 impressions to be in the teens or twenties.
Knowing that, how much should you spend on Facebook ads?
The best practice, especially if you are asking Facebook to optimize your ads for leads or sales, is to spend enough to make a minimum of five conversions per day. This gives the Facebook engine enough data to 'chew' on and optimize its efforts in your favor.
For more info about billing and other Facebook ad information, Facebook offers multiple Facebook ad guides for those that are new to the process, including how to create, edit and schedule an ad.
Why Are Facebook Ads Important To Your Sales Funnels? 
As mentioned above, the majority of internet users have a Facebook account, and it's an easy way to target and reach them, and setting your ad objective specifically to conversions is your best bet for getting leads and sales.
Facebook ads can help drive immediate results to your funnels if you are careful and do it right.
The minute you publish an ad on Facebook, it will start targeting your audience and you can easily measure the results.
Facebook compiles the data for you – including impression, clicks, and conversion numbers — so you can see what is working and what you can improve on.
Lastly, using a variety of Facebook ad options such as graphics and video can help engage your audience and motivate them to not only visit your funnel, but to convert into leads, sales, and even brand advocates.
7 Ways to Lower Your Facebook Ad Costs 
Now that you know what Facebook ads are, what they look like, and why they're important, below are seven ways on how to lower Facebook ad costs while increasing your conversion rates.
1.  Gain a higher relevance score with your ads
A relevance score is based on feedback, both positive and negative, Facebook expects from the target audience.
The more positive interactions expected, the higher the score on a scale from 1-10. When scores are low, 1-3, Facebook tends to charge you more for your impressions.
The score is continually updated as the audience provides feedback and interacts with your ad.
Therefore, it's vital that you check your ad relevance score to make sure it's not only relevant for your audience, but doesn't end up costing you more to display on Facebook.
Good relevance scores increase efficiency when it comes to Facebook ads.
2. Eliminate overlapping audiences 
By using the Facebook audience overlap tool, you can see if your ads are targeting similar audiences.
When overlap happens, it can increase your ad cost as your ads compete against each other and thus, lead to less engagement and conversions.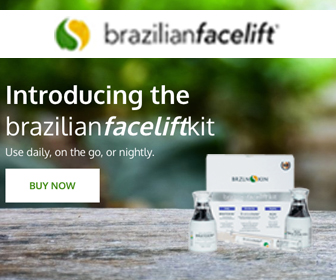 Based on your advertisement goals and customer data, refine your targeting and choose the audience within the overlap that is closely aligned to your customers and will bring in the most sales.
3. Increase click-through-rate with optimized content
A higher click-through-rate (CTR) means better engagement and conversions for your funnel, and as such, will increase your relevance score.
Plus, it will lower your CPC.
A quick way to increase your CTR and lower your CPC is to revisit your ad copy and call to action.
See if you can optimize your headline or lead sentence. Look for ways to entice your audience and how they can learn more by clicking on your funnel.
Also, look at your current media and consider doing an A/B test to see if you can improve performance.
4. Optimize Facebook Pixel
The Facebook Pixel is a tool that helps with two specific things. First, it tracks the conversions which not only lets you know how effective your ads are but also lets Facebook optimize your ads for maximum results.
Second, the Facebook pixel allows you to build audiences based on visitors to your sales funnel. This becomes vital to your retargeting efforts. Also, by collecting these visitors into audiences, Facebook can look at those audiences and suggest new people that are similar who would also likely engage with your offer. These audiences are called "Lookalike" audiences and are simple to setup and can be very powerful in your advertising efforts.
Proper setup of the Facebook Pixel is vital to any long-term effective Facebook advertising and will likely have the biggest impact of all the things we've discussed in this article.
5. Learn from past results
If you've been using Facebook ads for a while, take a minute to look over your previous ads.
Filter your posts by engagement rates and conversion rates to see what previous posts had the best results.
From those posts, see what messages and visuals you used that worked and use those same tactics in future posts.
By using previous tactics to increase your engagement rates, your posts become more relevant on Facebook, helping increase your reach and not your spend amount.
6. Retargeting
In addition to your prospecting ads, consider running retargeting ads. This is when you run ads to those who have visited your funnel but didn't convert into a lead or a sale. Facebook will let you make an audience out of these people and put ads back in front of them with additional information, social proof, and even emotion to help close the sale.
Also, make sure to run specific campaigns that retarget (sometimes called cross-target) your existing leads and subscribers offering them other goods and services you provide. Since they are likely happy past customers they tend to have less resistance in buying more from you.
7. Use the video ad option more often
Did you know that video ads on Facebook cost less than image ads?
CPC can be lower with good video ads because they often earn cheaper impressions than other types of Facebook ads, which keeps costs low.
Look for ways to incorporate creative and strong call to action videos into your marketing strategy.
With these tips in mind, you're well on your way to optimizing your Facebook ads without having to break the bank.
ClickFunnels is a great tool to use for your business.
It's simple for any entrepreneur to build their own sales funnels in just minutes, all without needing to rely on a team of techies.
With ClickFunnels, you'll build high converting and clean sales funnels.
Everything you need to build and launch your sales funnel is pre-developed and automatically pieced together for your company, so you have a seamless and fast set up.
If you want to give it a try, ClickFunnels offers a 14-day free trial. Test it out and see the growth you have with your customers.
What ways work best for you when lowering Facebook ad cost? Sound off in the comments below!
FOR ADDITIONAL RECOMMENDED TOOLS AND RESOURCES CLICK HERE.
Disclosure: Some of the links above are affiliate links, which means that if you choose to make a purchase, Passive Income Streaming™ will earn a commission. This commission comes at no additional cost to you. We'd like to thank you for your support.