Let's be honest. No one wants to send a support email only to receive a (possibly automated) response 48 hours later. Similarly, no one wants to be put on hold for 30+ minutes while being told they're the next caller in line. We live in a world of instant gratification. Your customers are busy and they want to speak to you on their own terms.
Live chat can provide a more immediate, personalized support system for your customers and prospects, even when you aren't personally there to answer immediately.
Whether you use it for customer service or to close sales, live chat gives your customers the real-time interaction they crave, boosts your conversion rates, and improves customer satisfaction.
But with a fairly crowded live chat tool landscape, it can be difficult to know which tool should you select. In this article, we'll take a look at 13 of the best WordPress live chat plugins to consider.
[Full Disclosure: As an affiliate, Passive Income Steaming™ receives compensation at no extra cost to you if you purchase through these links.]
Best WordPress Live Chat Plugins
HubSpot All-In-One Marketing
SnapEngage
Tawk.To Live Chat
Zendesk Chat
Pure Chat
Drift
Tidio Live Chat
LiveChat
Olark
Live Chat by Formilla
WP Live Chat Support
Facebook Chat for WordPress
Casengo Live Chat Support
1. HubSpot All-In-One Marketing
HubSpot's All-In-One Marketing plugin offers various marketing tools for your website, including live chat.
HubSpot's live chat tool lets you set up targeted messages for different pages or segments of your audience. If no one can respond immediately, you can enable an email capture form so your visitors can still get in touch. You can also set up a chatbot to personalize your conversations at scale.
Because it's built on top of the free HubSpot CRM, you'll know exactly who you're chatting with and what pages they viewed on your website, be it a prospect, long time customer, or new contact. This makes for an excellent customer experience. You can take notes, send emails, make calls, schedule follow-up tasks, and create support tickets in one place, making following up an absolute breeze for your team
If you're on the move a lot, HubSpot's mobile CRM app lets you respond to chats on the go.
Pricing:
Live Chat is included with the Free HubSpot CRM. However, you can upgrade to a paid account to get access to more advanced functionalities such as if/then workflows and transferring chats to different team members.
SnapEngage is an omni-channel chat, meaning you can interact with your prospects and customers wherever they are, whether that is Facebook, Twitter, WeChat, or Zalo. Visitors can reach you via text message thanks to the SMS-to-Chat feature.
This tool also lets you see what your visitors are typing before they hit send, which allows for quicker responses. Users can also have one of your agents call them via the "Call Me" feature.
Pricing: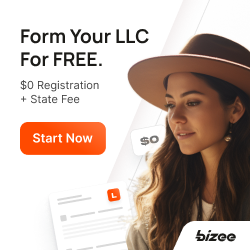 Plans start at $16 per user/month, with a minimum of 3 users. They also offer a free 7-day trial.
Tawk.To is completely free, so you get all the features without having to pay. Rather than charging for the live chat tool itself, Tawk.To provides a service so you can hire their agents to respond to chats on your behalf.
Buy me a coffee
This plugin offers a lot of features that normally come with a paid account with other products, such as automated triggers, canned responses for common questions, and file uploads.
You also get unlimited agents and active chats, ticketing, as well as integrations with translation plugins so you can chat with your visitors in their language of choice.
Pricing:
The plugin is free. You can purchase an add-on for $15 per month to remove the Tawk.To branding and you can hire their agents for $1 per hour.
Zendesk Chat offers beautiful, stylish customizable layouts and themes for your chat boxes.
Zendesk Chat lets you track your chat performance via powerful analytics and customer satisfaction data. You also get access to many chat triggers. For example, if a visitor is stuck on a page for longer than a minute, your chat window will pop up with an automated greeting, making it easier to engage with your prospects. You also get an AI bot to automate the process when your chat is offline.
Pricing:
For the most basic functionality, you can get started with the Lite plan for free. For larger teams, premium plans start at $14 per user/month.
Pure Chat has a super friendly user interface. You can customize your chat box with an endless range of colors, animations, and custom images. Its proactive chat triggers allow you to automatically start the conversation with your visitors and target them based on the pages they've viewed or the amount of time spent on them.
The Engagement Hub lets visitors choose from several contact options — live chat, email, phone, Twitter, etc. You can also set canned responses for frequent questions.
Pricing:
The free version includes three users and grants you access to full customization, the Engagement Hub, and unlimited chat history. Upgrades start at $39/month.
Drift is a popular option if your goal is to engage with prospects to close a sale, rather than offer customer support.
Target users and initiate the conversation based on specific actions they've taken. For example, you can set an automatic greeting when a user has visited your pricing page multiple times. And when your chat is offline, prospects can send you an email so you don't miss out on those leads.
Other features include automated sales sequences, account-based marketing, and an AI-powered bot for when you're too busy to reply.
Drift comes with a dedicated iOS and Android app so that you can manage your chats from your phone.
Pricing:
The free plan is ideal for the most basic chat capabilities. For the more advanced features, paid plans start at $50/month.
Tidio's live chat plugin is easy to set up. Simply activate the plugin and your chat box is live. Choose from a range of three different designs and customize the colors to fit your branding. On top of managing your live chats, you can also manage your emails and Facebook Messenger responses in the same interface.
Tidio gives you the ability to improve your team's efficiency with the use of automatic messages and chatbots. And when a visitor leaves the chat, you can continue the conversation via email.
If a lot of your visitors are non-English speakers, you won't need to look for a translation plugin as Tidio supports many languages so you can talk to your visitors in the language of their choice.
Pricing: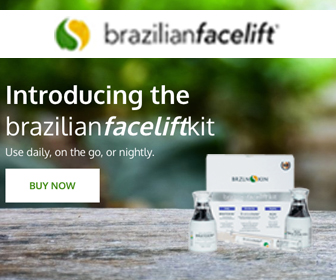 Start free with up to three users and gain access to key features like email and Messenger integration and unlimited tracking. For more functionality, upgrades start at $15/month.
LiveChat is one of the most veteran players in the WordPress live chat space. It has a very high focus on customer service and support.
Add surveys before or after your chat to collect user feedback and have visitors rate their agent so to improve your customer service. This plugin also lets your visitors submit support tickets during your offline hours. On top of initiating conversations and automatic greetings,you can transfer chats to other agents, set up canned responses, share files, and see what your users are typing in real time.
Pricing:
You can try out this product with a 30-day free trial. After that, you will need to select a plan, starting at $16 per user/month.
[Full Disclosure: As an affiliate, Passive Income Steaming™ receives compensation at no extra cost to you if you purchase through these links.]
Olark easily integrates with your WordPress website through a simple copy/paste code snippet.
This product offers data reports, measuring chat frequency, operator responsiveness, and customer satisfaction. It lets you assign chats to specific departments and even group operators by team (for example, sales team or support team) for easier management.
Olark offers many common features like automatic messages, but a differentiating attribute is that it lets you view visitor data, including what items the visitor has in their shopping cart, to allow you to give faster and more informed responses.
Pricing:
There is no free version for this product (though you do get a two-week free trial). Plans start at $17 per agent/month.
This live chat tool starts you off with a free version which lets you install your chat box on one website but with only one agent. If you're looking for a chat that can handle high user volumes, you will most likely need to upgrade, as the free version only lets you have 30 chats per month.
The paid plans give you access to dedicated mobile apps for both iOS and Android so you can reply to users straight from your phone. You get real-time visitor monitoring, chat queues for when operators are busy handling other queries, and an autoresponder to collect contact details.
Stay organized by prioritizing your chats, assigning tickets, and transferring them over to other agents when needed. You can also set up an email form for when your chat is offline. As most other plugins in this list, you get canned responses and have the option to initiate the conversation with your prospect. You also get multilingual support, so no need to install an additional plugin for that.
Pricing:
You can get started with the free plan, but for more functionality, premium plans start at $11.99 per user/month.
WP Live Chat Support comes with six pre-defined chat box skins, which can be further customized and lets you manage everything directly from your WordPress dashboard.
With WP Live Chat Support, you get unlimited free chats, user targeting, as well as surveys and polls to collect user feedback before and after a chat. For a one-time fee, you can upgrade and get access to more features like real-time typing, proactive chats, analytics, and canned responses.
Pricing:
WP Live Chat Support is free, but you can pay a one-off fee of $49.95 for additional features.
If your website or business is hugely reliant on social media, this plugin might just be the solution you're looking for. Facebook Live Chat Plugin for WordPress lets you bring the Facebook live chat features over to your WordPress website so that your users can conveniently reach out to you using their Facebook contact information. You can customize the colors, so you won't be limited to using the classic Facebook blue color.
This plugin gives you user profiles and has a Facebook "like" button to boost your social media following.
Pricing:
You can purchase a regular license for $25, which gives you six months of support from NinjaTeam.
Last but not least, Casengo easily integrates with Facebook, Twitter, and WhatsApp so you can meet your users where they are. You can create your own knowledge base, a feature similar to canned responses, for your team to look up answers when replying to customers.
Stay aware of which customers are still waiting for an answer with intuitive case management tags and stay on top of your performance with analytic reports measuring your total resolved cases and average handle time.
Pricing:
You can get started with a 14-day trial before moving on to paid plans, which start at €29 per user/month (that's approximately $33 USD).
The live chat plugin you choose will largely depend on your company needs.
If you're looking for a quick and easy way to connect with your leads and build better relationships with your customers, check out HubSpot's free WordPress plugin.
With HubSpot, all your chats are automatically stored in a universal inbox enriched with data from HubSpot's free CRM, providing everyone on your team with the context they need to craft the perfect responses.
FOR ADDITIONAL TOOLS AND RESOURCES CLICK HERE.
[Full Disclosure: As an affiliate, Passive Income Steaming™ receives compensation at no extra cost to you if you purchase through these links.]