As Henry Ford once said: "Anyone who stops learning is old, whether at twenty or eighty. Anyone who keeps learning stays young."
In this post, I go into detail about my continuous learning (lots of room for improvement!). Over the past 4.5 years I have listened to hundreds of audible books (have 300+ books in my audible). When a student at Nebraska State asked Bill Gates and Warren Buffet the superpower question, Gates answered, "Being able to read super fast." And Buffett echoed him, adding, "I've probably wasted 10 years reading slowly." To help with this, I often listen to my audiobooks on 2x speed so that way I can use the time I have to read these books more efficiently. It takes some time to get used to that speed but once you do it really helps get through books quickly.
Each month I like to pick out 5 books to read for that month . Sometimes I don't get to all 5 but it helps when I finish a book to have another one lined up as sometimes it can take a while to choose one to read.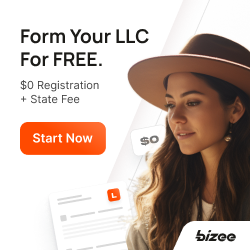 I also believe books are a great way to provide training for team members. I often recommend for them to read a book and then discuss at our weekly 1:1 on the key takeaways from it.
Since I tend to listen to quite a few audible books, I have a VA create and update a spreadsheet each month of my favorite books with a link to cheat sheets to go with them so I can remember what I have learned from each book.
The practice of going back and looking at the cheat sheet for a critical book has been an efficient method of increasing retention on key books.
Here are a few of the books I like along with their synopsis.
Here is the spreadsheet I use to keep track of my favourite books and a the summary of each for me to brush up on… here.
[Full Disclosure: As an affiliate, we receive compensation at no extra cost to you if you purchase through these links.]
Start with Why by Simon Sinek
START WITH WHY shows that the leaders who've had the greatest influence in the world all think, act, and communicate the same way — and it's the opposite of what everyone else does. Sinek calls this powerful idea The Golden Circle, and it provides a framework upon which organizations can be built, movements can be led, and people can be inspired. And it all starts with WHY.
Never Split the Difference by Chris Voss
Never Split the Difference takes you inside the world of high-stakes negotiations and into Voss's head, revealing the skills that helped him and his colleagues succeed where it mattered most: saving lives. In this practical guide, he shares the nine effective principles—counterintuitive tactics and strategies—you too can use to become more persuasive in both your professional and personal life. I think of this as the hand-hand self defense for negotiation… best to set things up so these skills are not needed
Think and Grow Rich by Napoleon Hill
Napoleon Hill, America's most beloved motivational author, devoted 25 years to finding out how the wealthy became that way. After interviewing over 500 of the most affluent men and women of his time, he uncovered the secret to great wealth. By understanding and applying the thirteen simple steps that constitute Hill's formula, you can achieve your goals, change your life and join the ranks of the rich and successful.
My recent new favourite is Traction! It feels like a combination of EMyth Revisited plus Scaling Up. Great for smaller companies looking to achieve high performance!
Conclusion
Continuous learning through books is about expanding your ability to learn by regularly upgrading your skills and increasing your knowledge. I never really have time to sit down and read so I solved this problem by listening to my books when I am in the car (without the family) or on long bike rides. There have been many great lessons that I have learned from these books that I have applied to my companies from the way the organization is made up to simple strategies we use when executing projects.
If you are a big reader/consumer of knowledge do you have any hacks for increasing retention?
For additional tools and resources click here.
Buy me a coffee
[Full Disclosure: As an affiliate, we receive compensation at no extra cost to you if you purchase through these links.]